HOME
ABOUT
DATES
APPLICATION
BANDS
SPONSORS
FAQ
NEWS
CONTACT
VIDEO
Launchpad State Finals
June 11, 4 p.m.
Wisconsin Union Theater
UW-Madison Campus
Order Tickets Now (click here)

Launchpad Music Clinics
June 11, noon – 2 p.m.
Wisconsin Union Theater
UW-Madison Campus
– John Schauer (recording)
– Susie Ibarra (percussion)
– Hanah Jon Taylor (improv)
– Lee Sklar (bass)
FREE and Open to the Public
Sponsored by Yamaha
Les Paul Foundation
Click here for Les Paul
Foundation
WILD CARD INFORMATION
In addition to grand prize
package (see right) bands will
perform at:
Vans Warped Tour
Summerfest
Other Venues as Announced
Summerfest Showcases

July 2 – Madison Regional Finalists
July 3 – Eau Claire Regional Finalists
July 8 – Milwaukee Regional Finalists
July 9 – Green Bay Regional Finalists

All showcases at Potawatomi Stage,
12-3 p.m.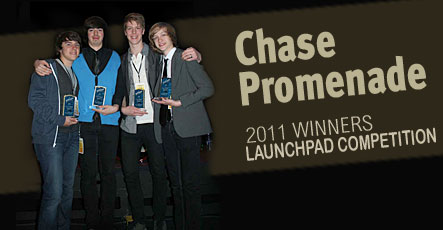 DO YOU
ROCK, RAP, WAIL, JAM?
If you and your bandmates have musical chops, this is your
chance to be in the spotlight and show the world.
HOW DOES
IT WORK?
With Launchpad, a music competition for high school students who are in bands formed outside of school, you'll compete against your peers in a regional concert extravaganza. The top three finalists from each region then compete in Madison for the grand prize: free studio recording time in Madison, a Summerfest appearance and the Les Paul Launchpad Award.